terstar.shop
Modern LED Alarm Clock Despertador Temperature Humidity Electronic JINSUN Bedside Digital Table Clocks
Regular price
$28.56
$0.00
Unit price
per
Tax included.
Shipping
calculated at checkout.
Wooden LED Multi-Function Alarm Clock BY JINSUN
Our product has no battery. The button-type lithium battery can only play a memory role, but it is not allowed to use the product normally. During use, you need to connect the USB power cord, or you can use it with the adapter. The adapter can be used to plug into the distribution frame, so you can use the product normally. Features and specifications: Wooden LED Multi-Function Alarm Clock Features: • Power-Saving Mode ("--: sd"-- close, "on: sd"--open) • Time Display: 12H / 24H • 3 Group Alarm • Brightness: L1, L2, L3 adjustable Specifications: • Power Supply: DC 6V-7V input or AAAA battery (not included) • Size (L x W x H): 150 x 45 x 70 mm (5.91 x 1.77 x 2.76 in) Packaging Includes: • 1 x LED alarm clock • 1 x Data cable • 1 x User manual Warmly tips: Dear buyer, thanks for your support, we suggest that you use the USB line to connect with the alarm clock in common, the batteries are being a stand by application. If using battery,please press "down" to display "on:sd",it will be in sound control mode to save energy. Dimensions Wooden LED Multi-Function Alarm Clock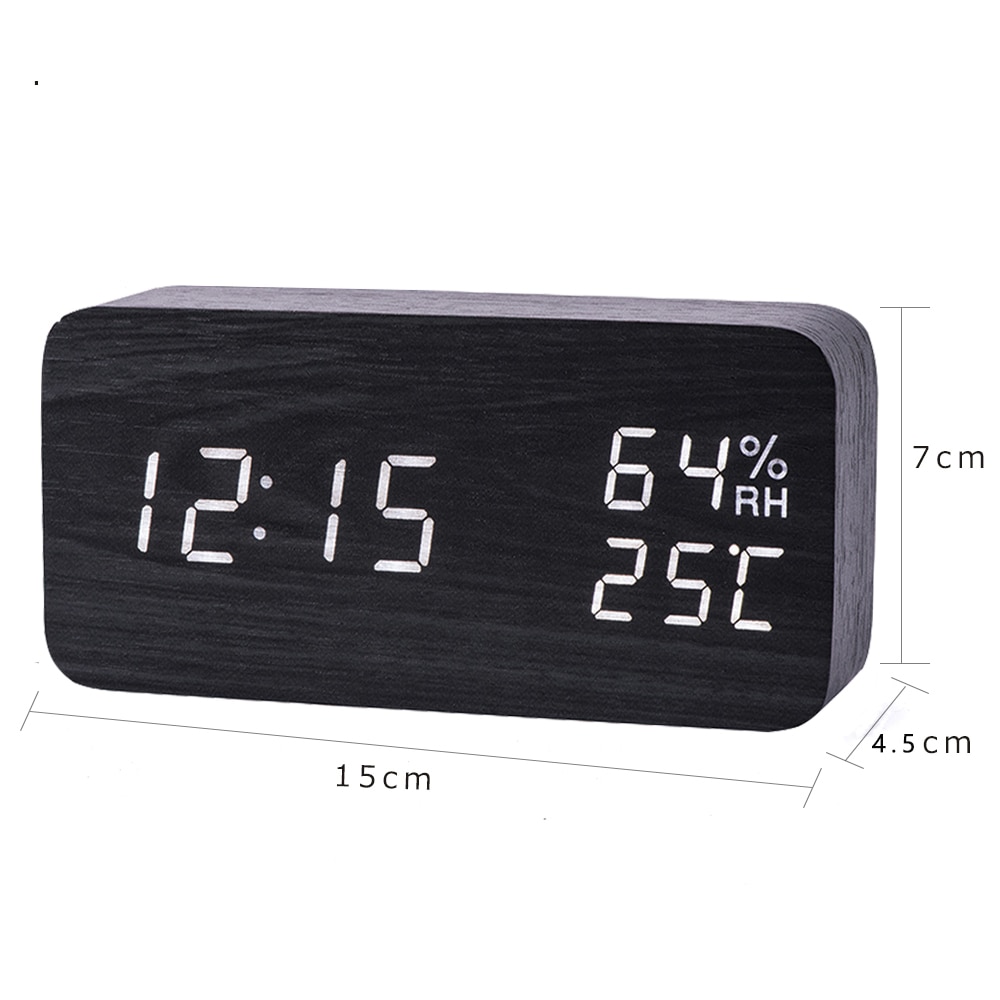 Display Mode dp-1:Date,Time,Temperature Carousel Display dp-2:Only Show Time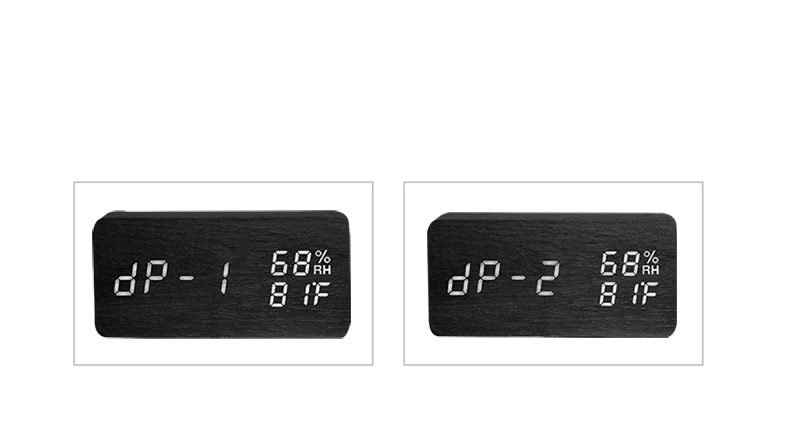 Sound control The clock will always light up if sound control is closed. Once opened, the display will will turn off after 15 seconds. 1) Sound control close 2) Sound control open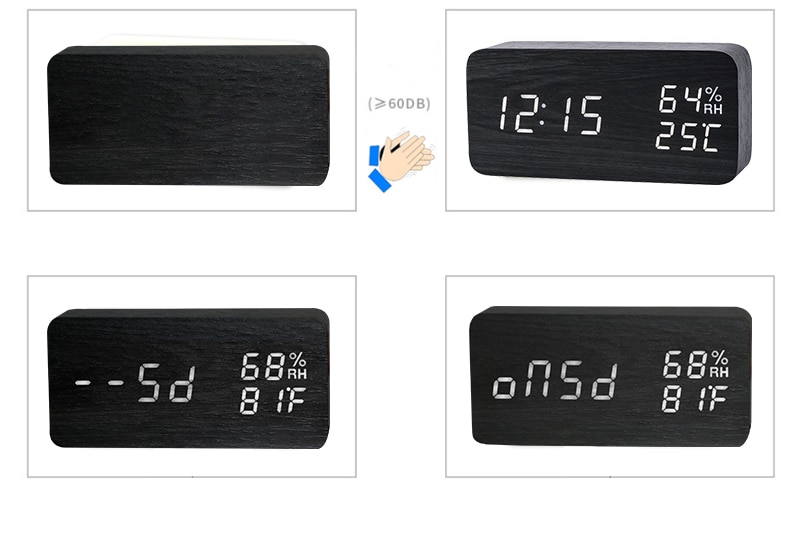 Time mode display Representative Has Opened 12 Hours Mode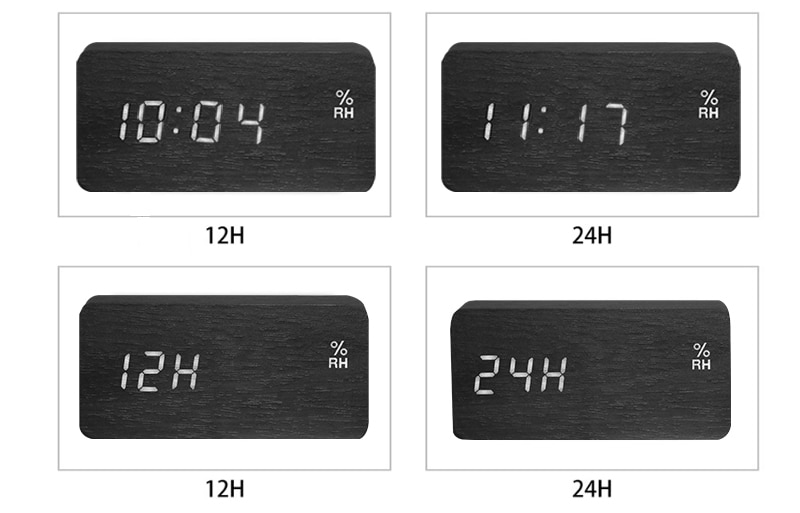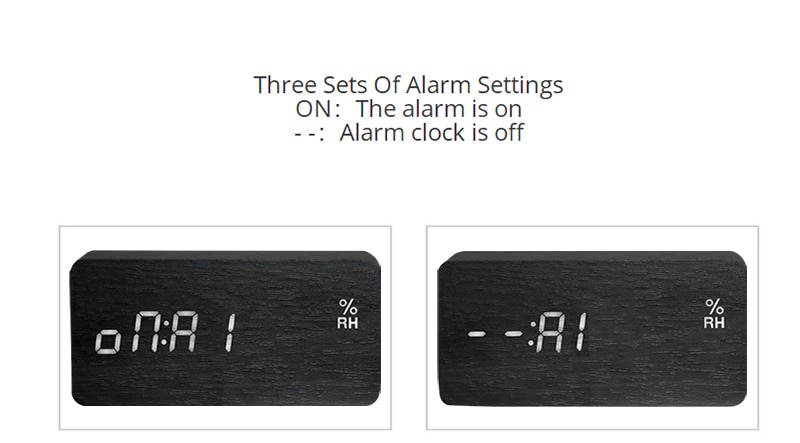 Button Description ① UP key(Time, ℃ / ℉, date, brightness) ②Down key(Voice Control) ③Set key(Time, date, brightness) ④Power connector interface/port ⑤Battery location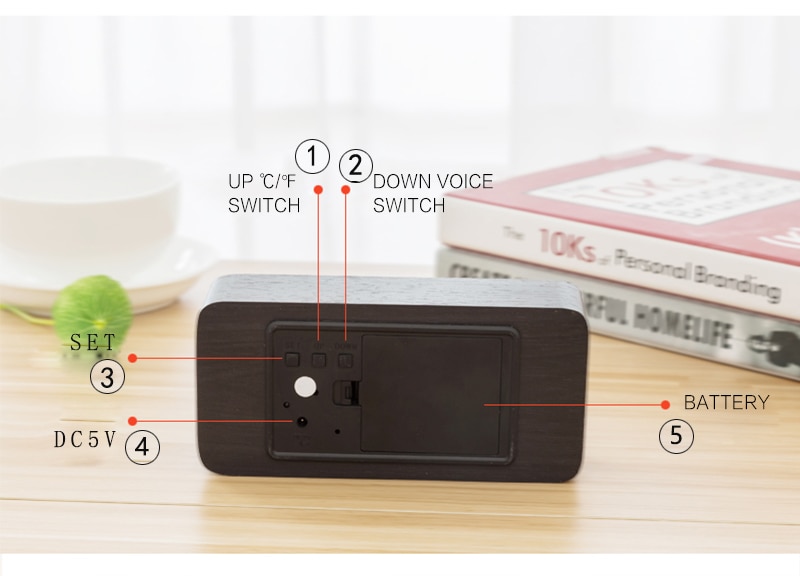 Jam alarm * 1 Kabel listrik * 1 Pedaran * 1 Jinshun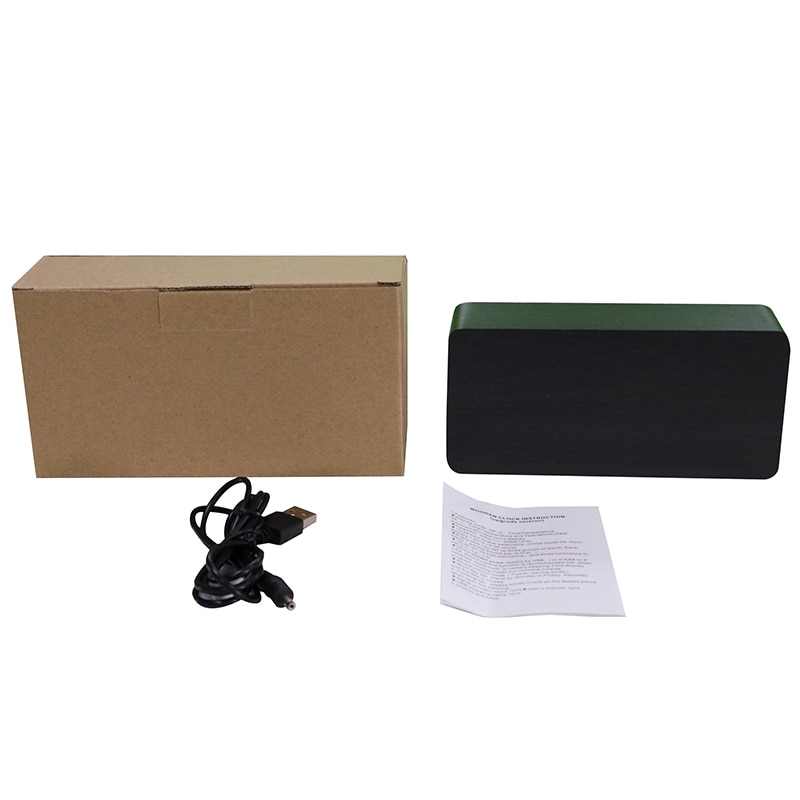 Physical display Wooden LED Multi-Function Alarm Clock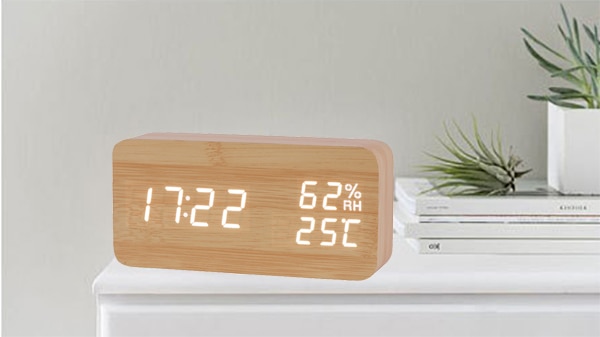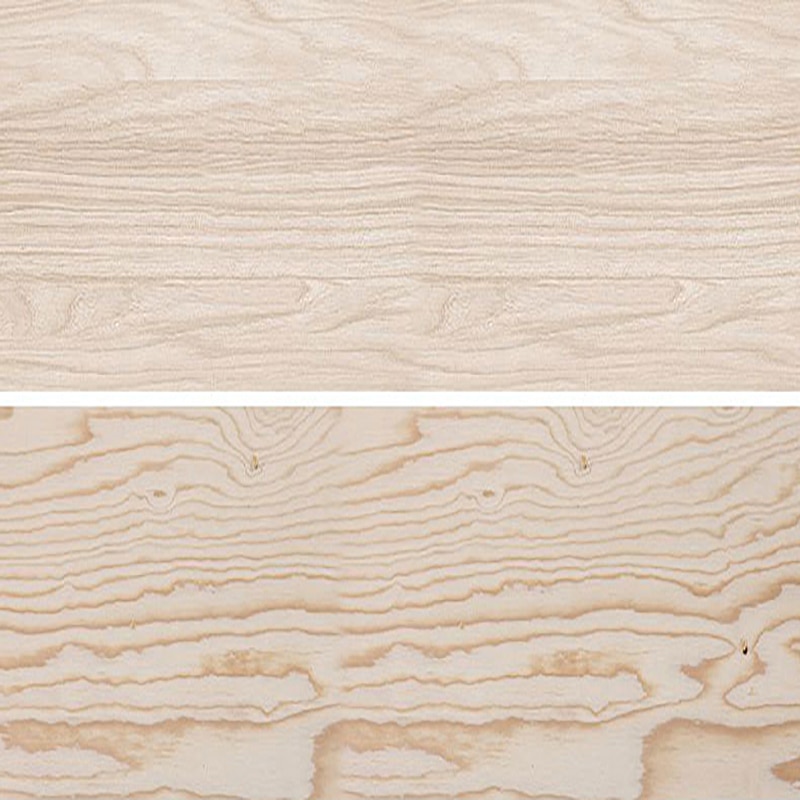 note!!! If the clock has data errors or no display Remove the battery and connect the clock to the additional power connector/port, then press the "rest" button with a needle or sharp object. Wait one minute, then turn on the power.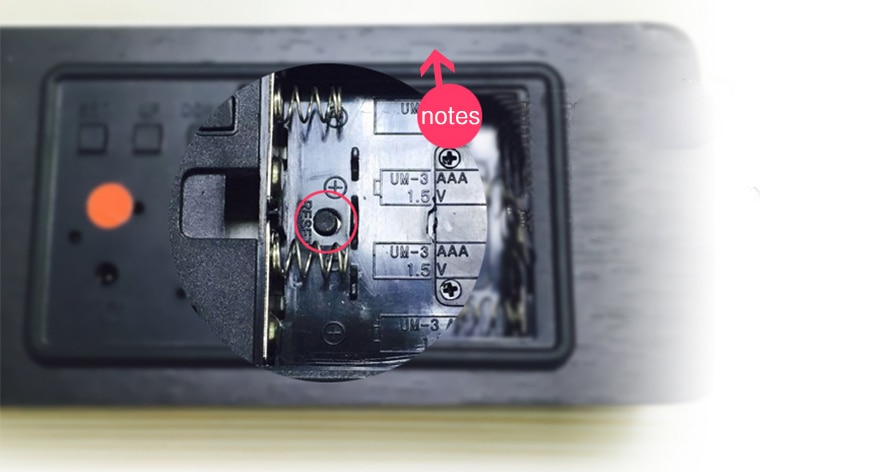 ---