terstar.shop
Phone Camera Lens Kit 5in1 6in1 7in1 10in1 Fisheye Wide Angle Macro Telescope lens set APEXEL for iphone xiaomi Redmi phone
Regular price
$17.98
$0.00
Unit price
per
Tax included.
Shipping
calculated at checkout.
APEXEL 5in1 6in1 7in1 10in1 Phone Camera Lens Kit Fisheye Wide Angle Macro Telescope for iphone xiaomi android phone
Work on most type of mobile phones within 13mm diameter,it is better to use without case,because case will increase the diameter.
Kindly Note:  The macro lens is apart of wide angle lens,they are screwed together, you need to unscrew it to get two lenses!
APEXEL 5 in 1 Phone Lens DG5
Package included:
Wide Angle ( Marco Lens) x 1
Wide Angle Lens = Wide   Lens +  Marco Lens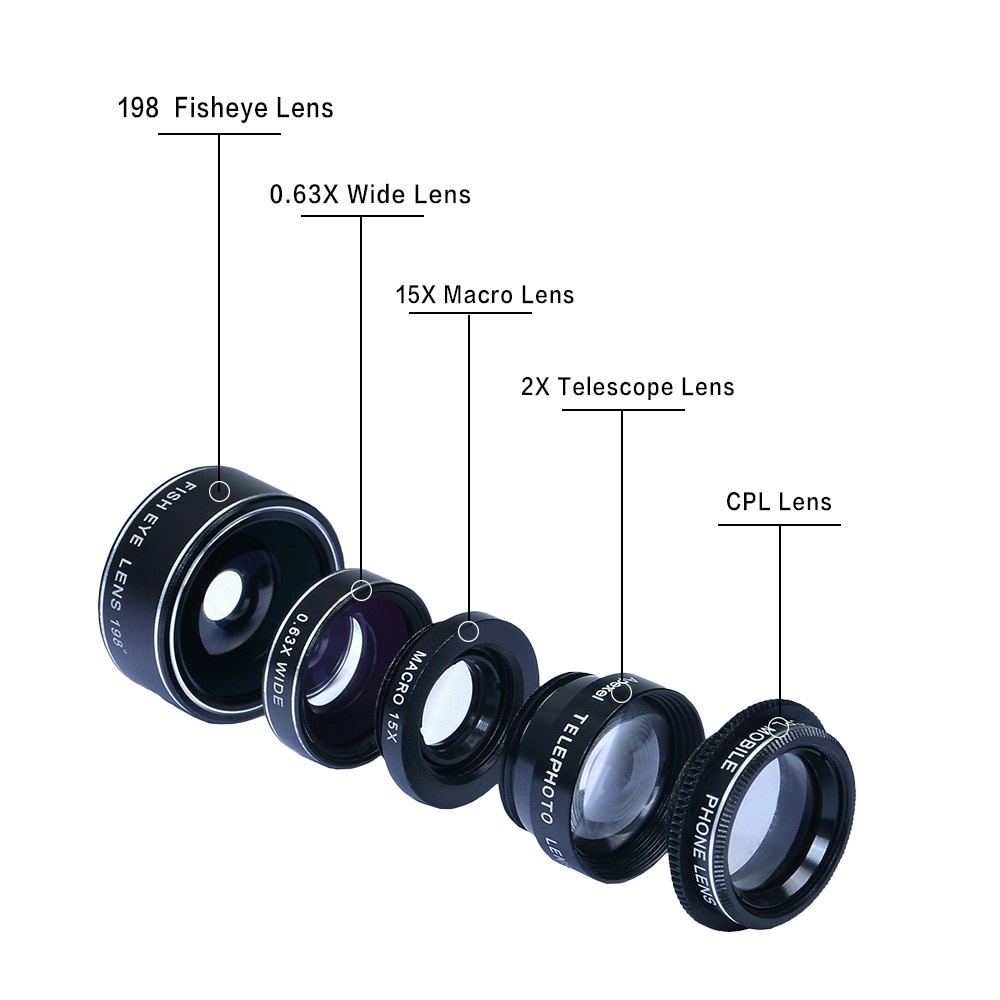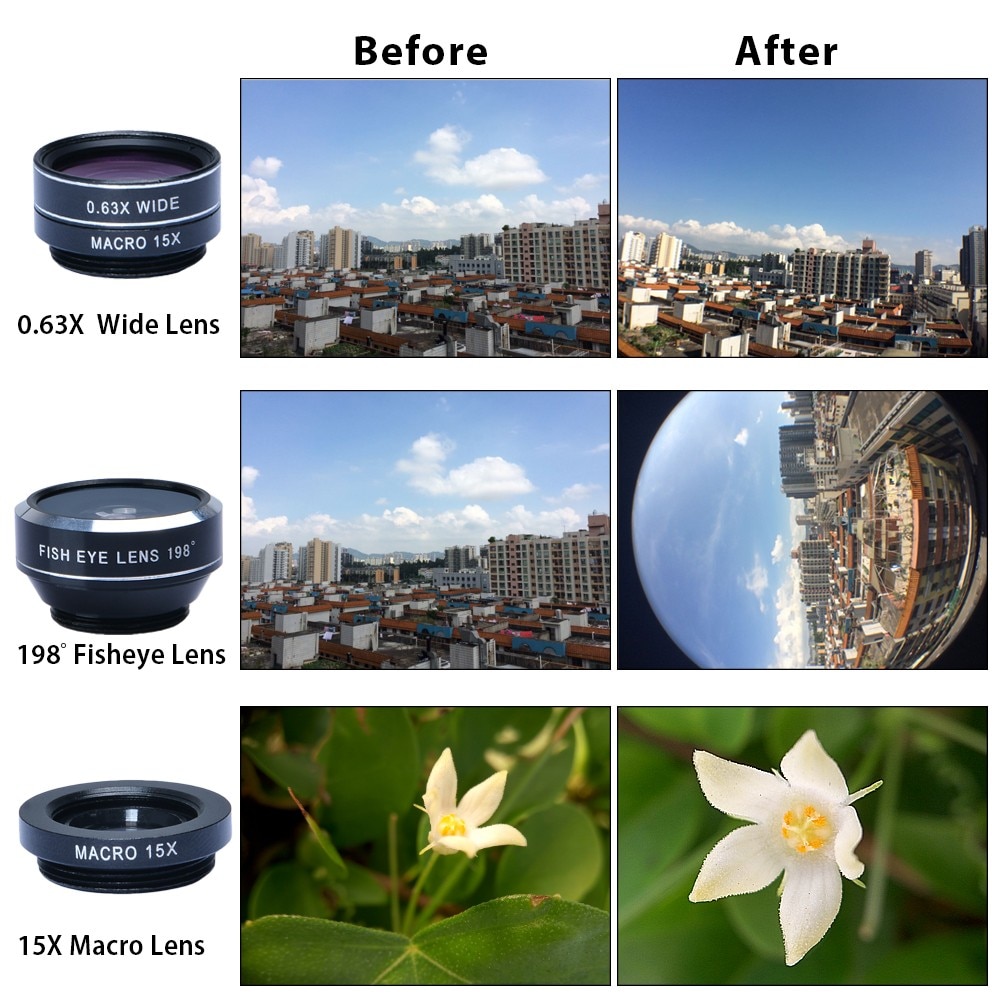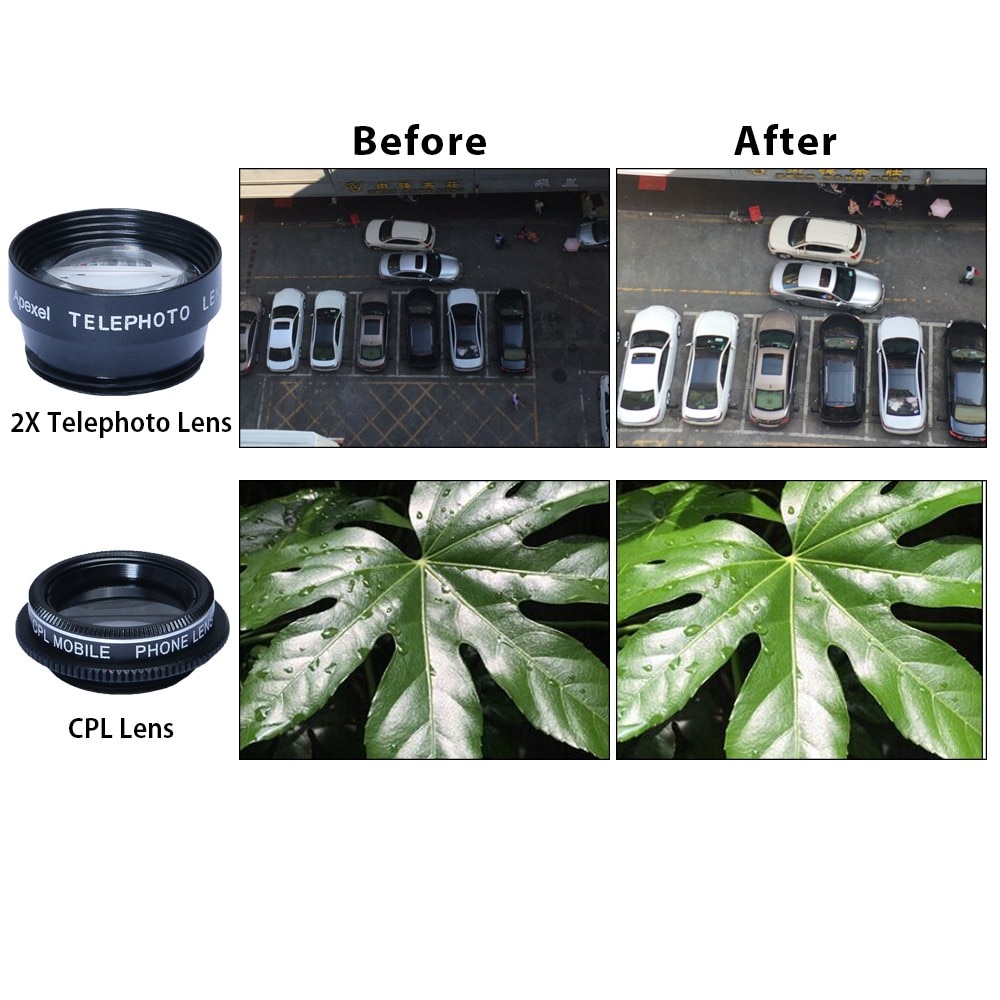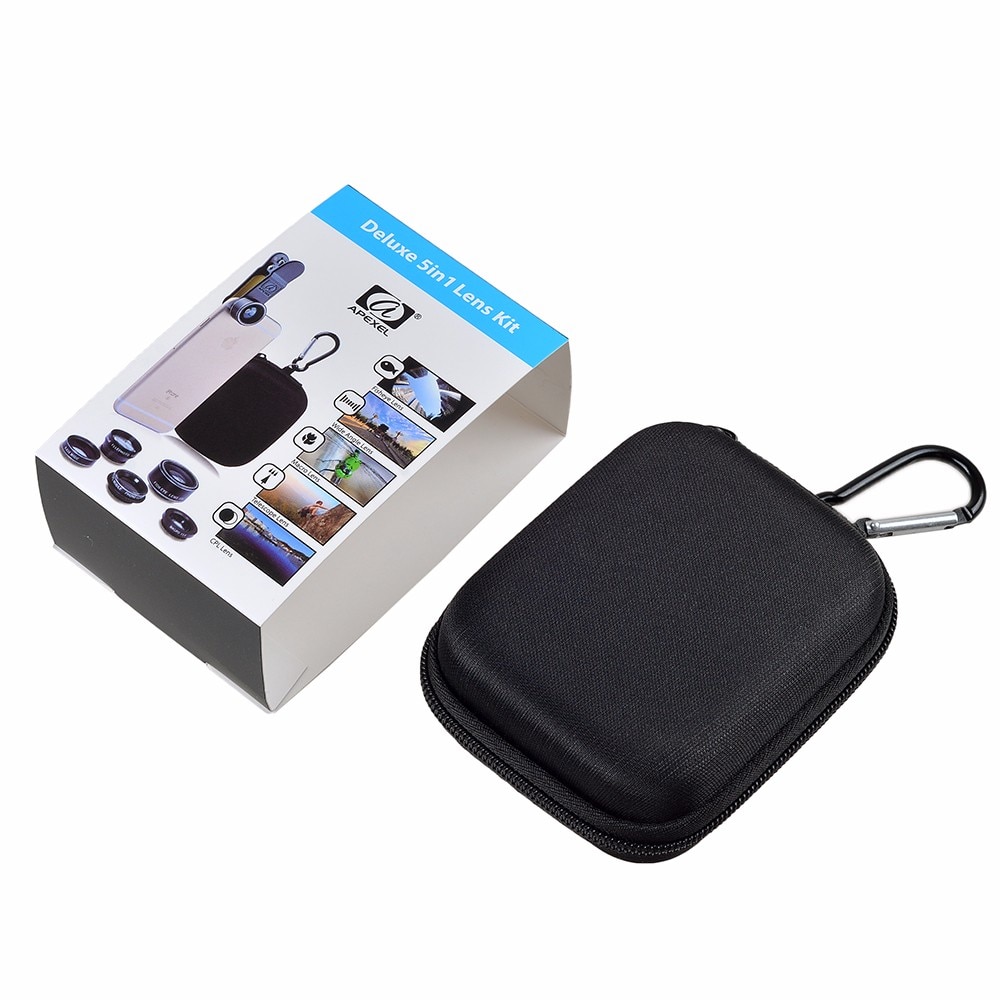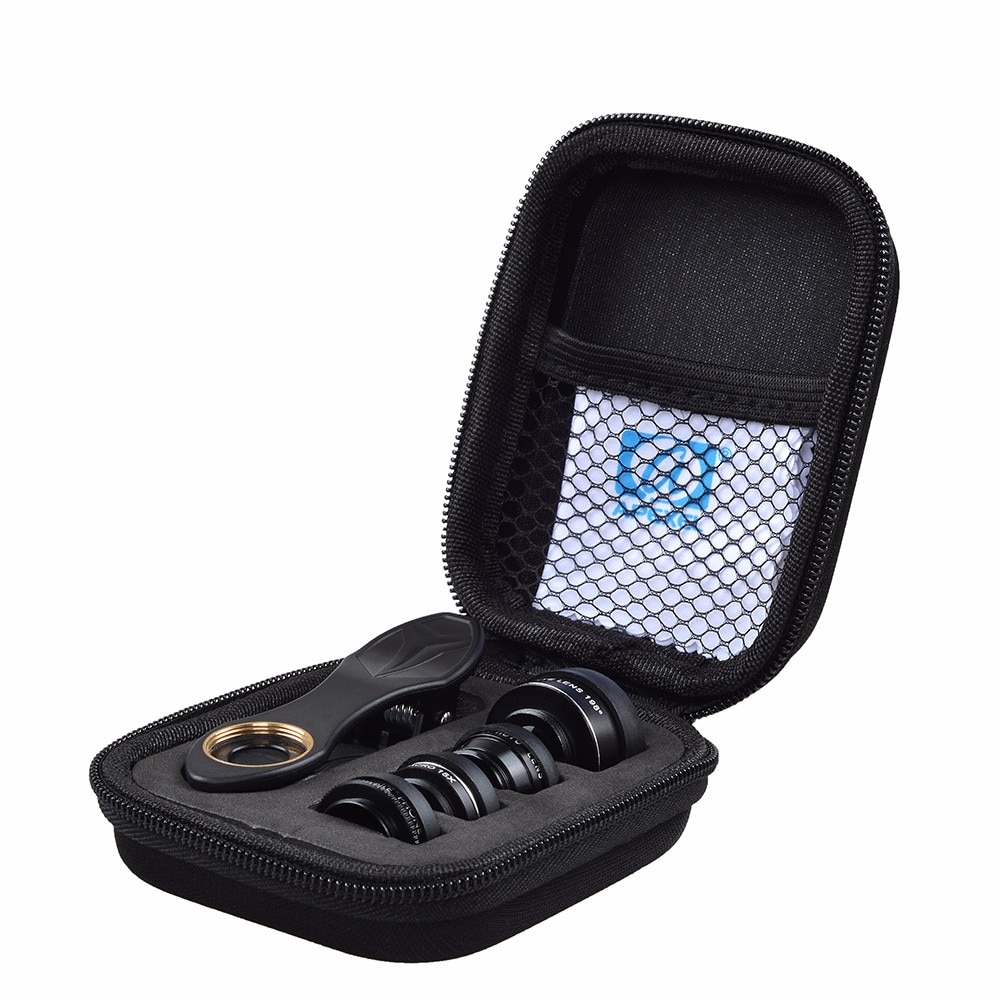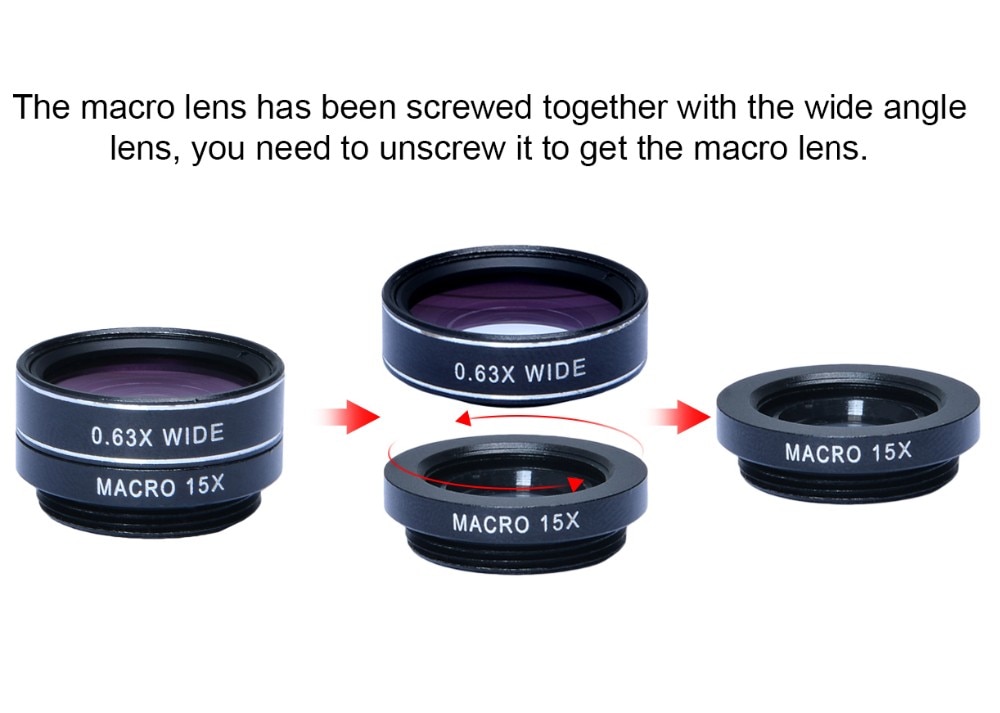 APEXEL 6 in 1 Phone Lens DG6
Package included:
Wide Angle ( Marco Lens) x 1
Wide Angle Lens = Wide Lens + Marco Lens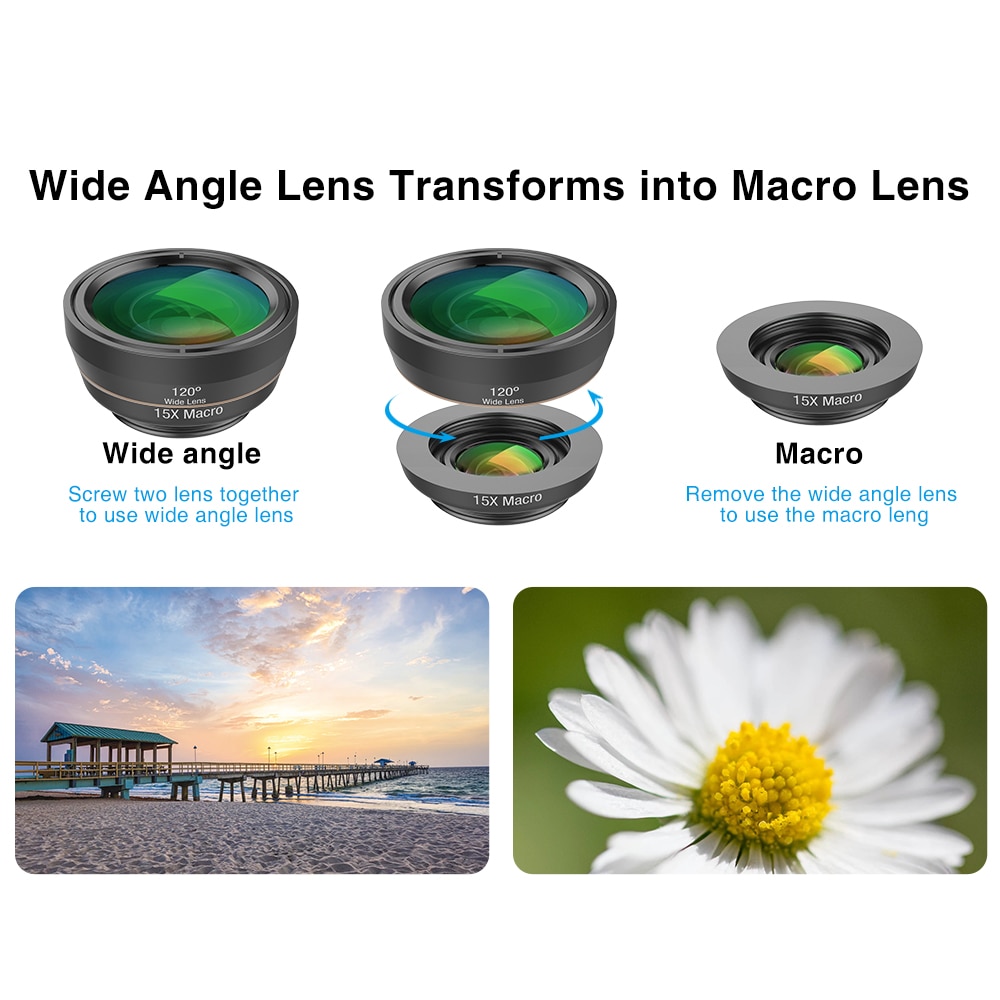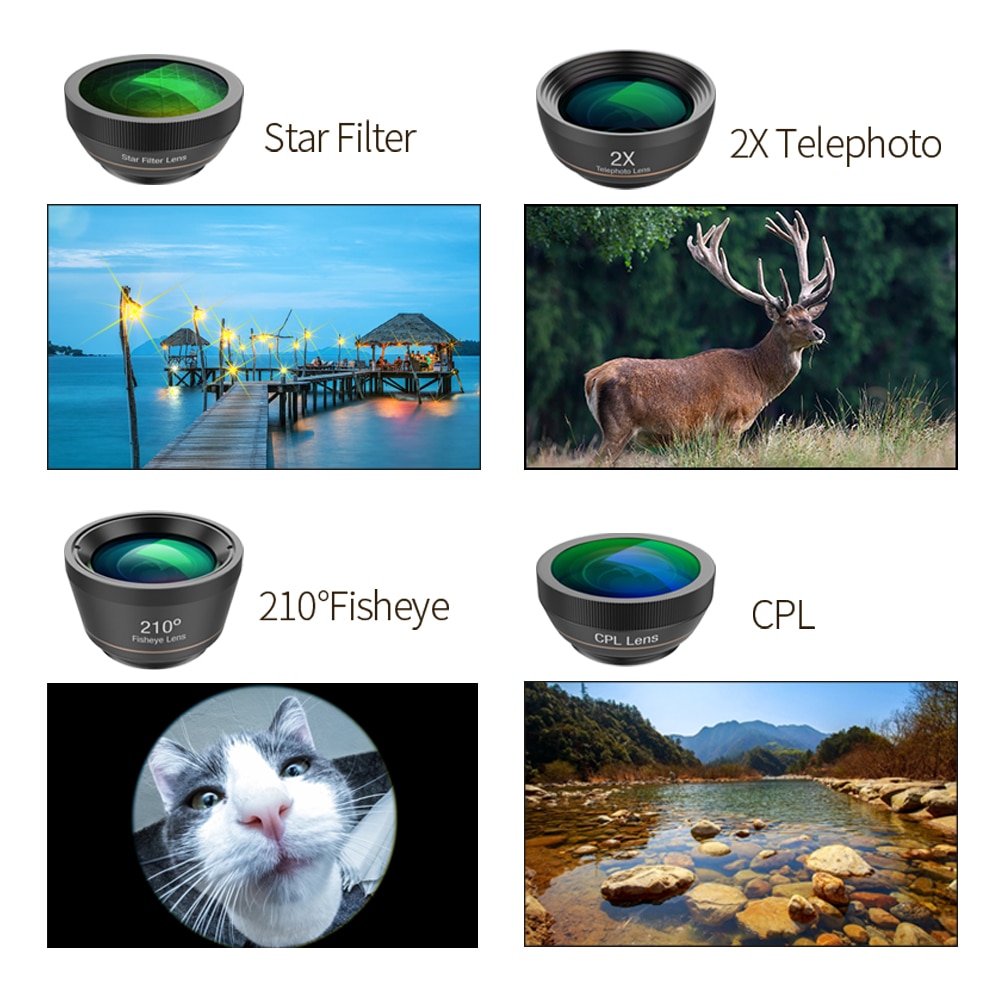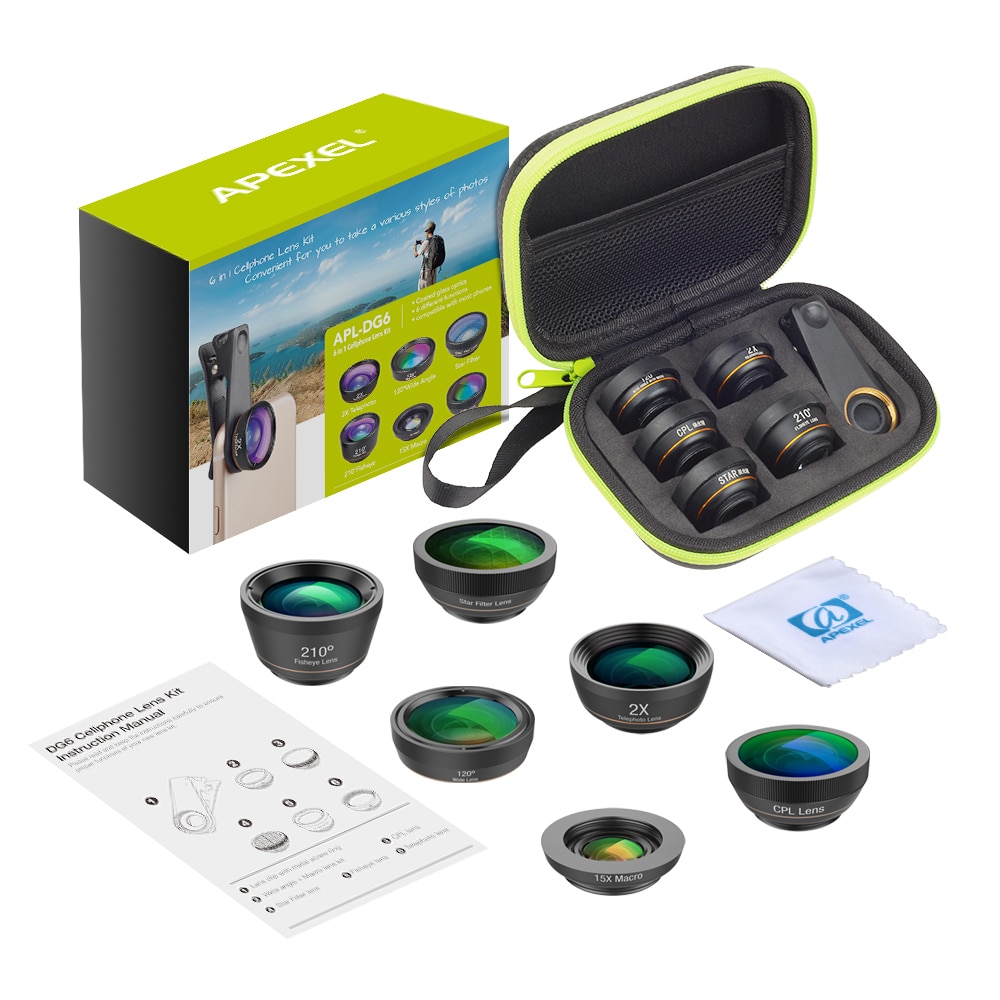 APEXEL 7 in 1 Phone Lens  DG7
Package included:
1 * Fish Eye Lens 
1 * Wide Angle ( Marco Lens)
1 * Wide Angle Lens = Wide   Lens +  Marco Lens
1 * 2X telescope lens
1 * Super wide
1 * CPL
1 * Kaleidoscope lens 
4 * Lens Cap 
1 * Universal clip 
1 * EVA bag 
1 * Cleaning cloth 
1 * User manual 
1 * Retail box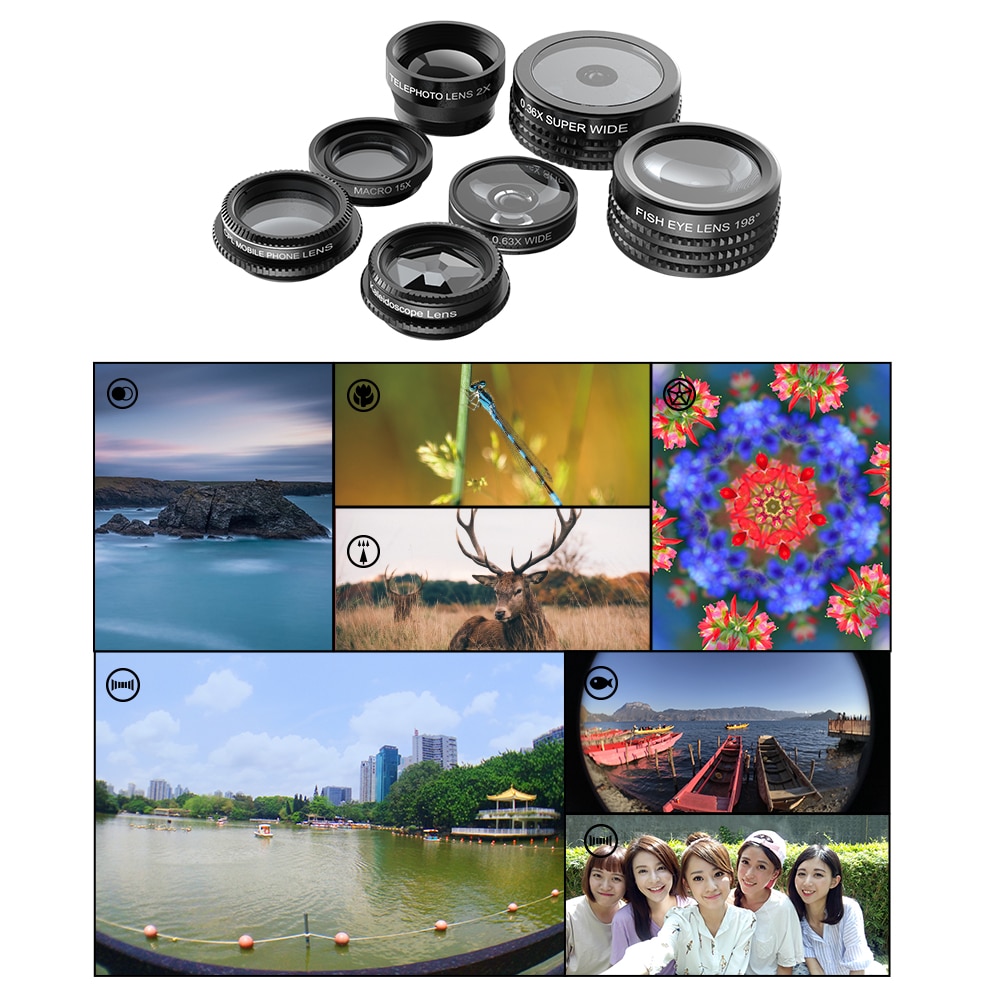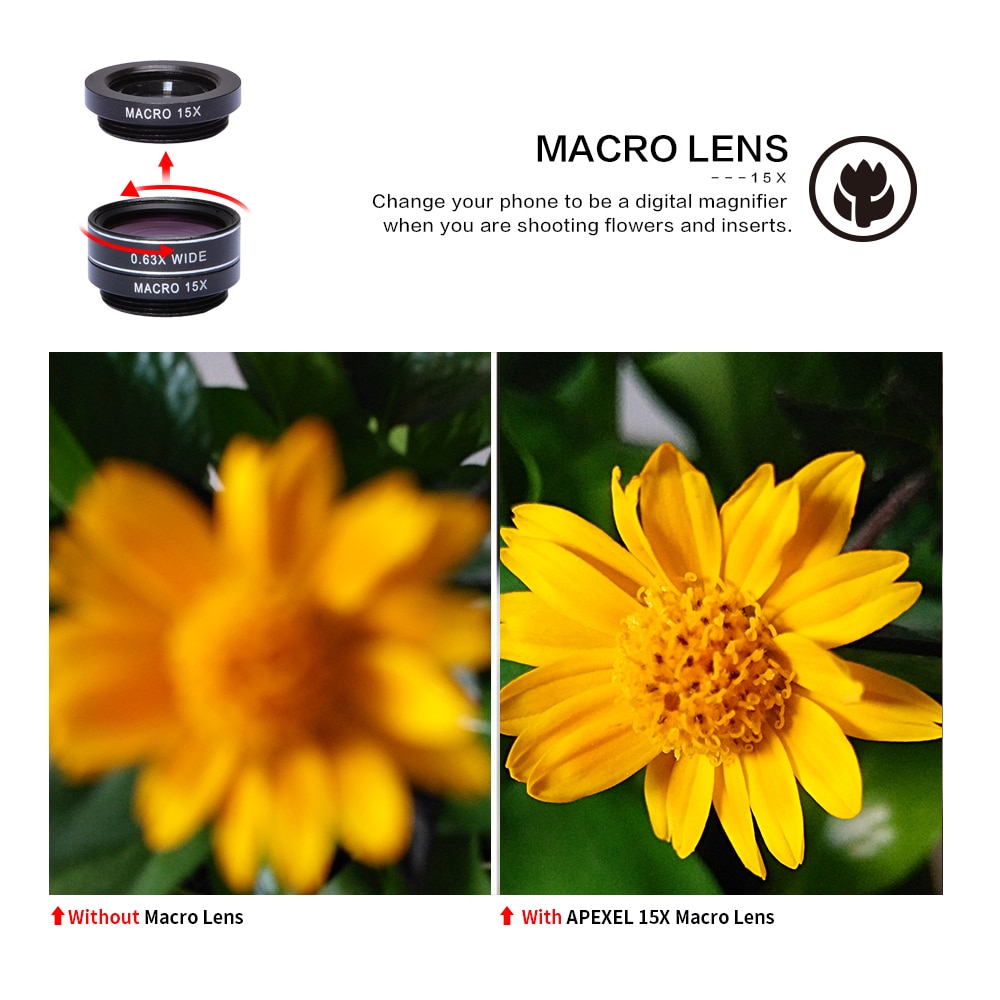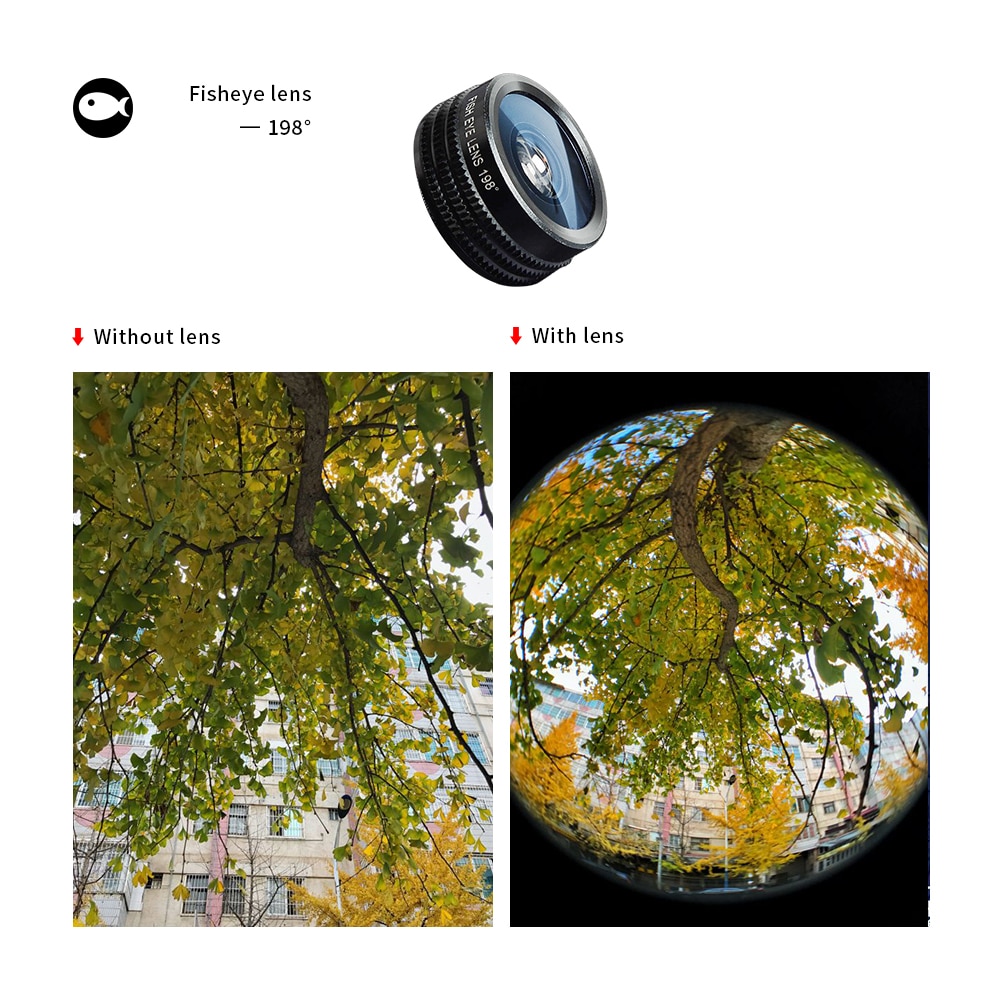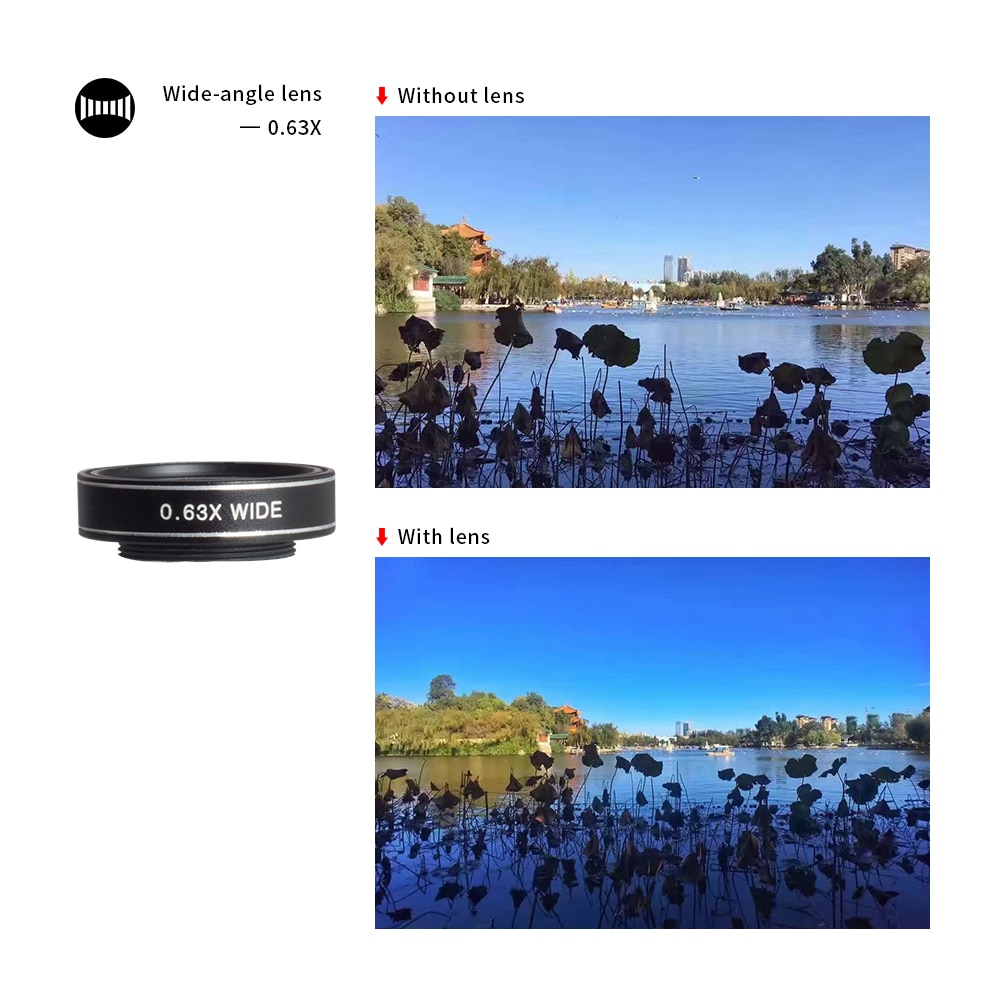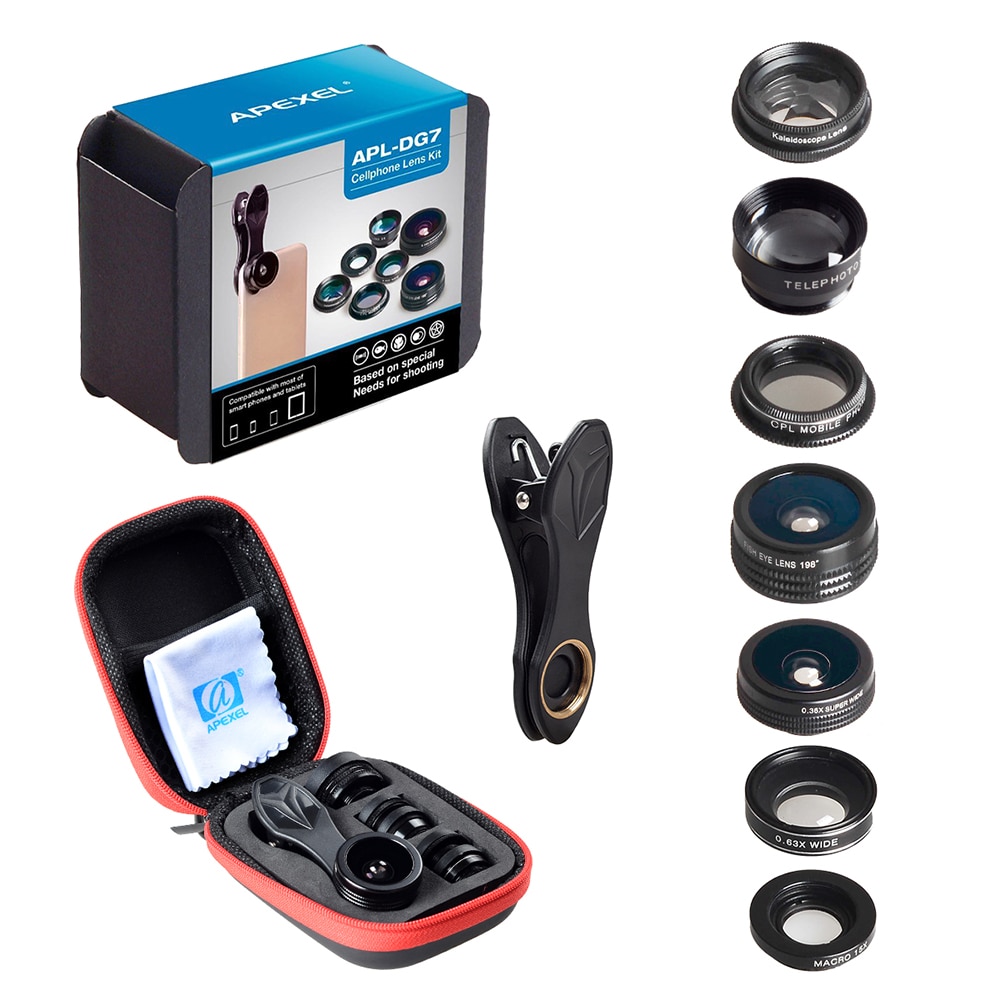 APEXEL 10 in 1 Camera Lens DG10
​Package included:
Wide Angle&Marco Lens) x 1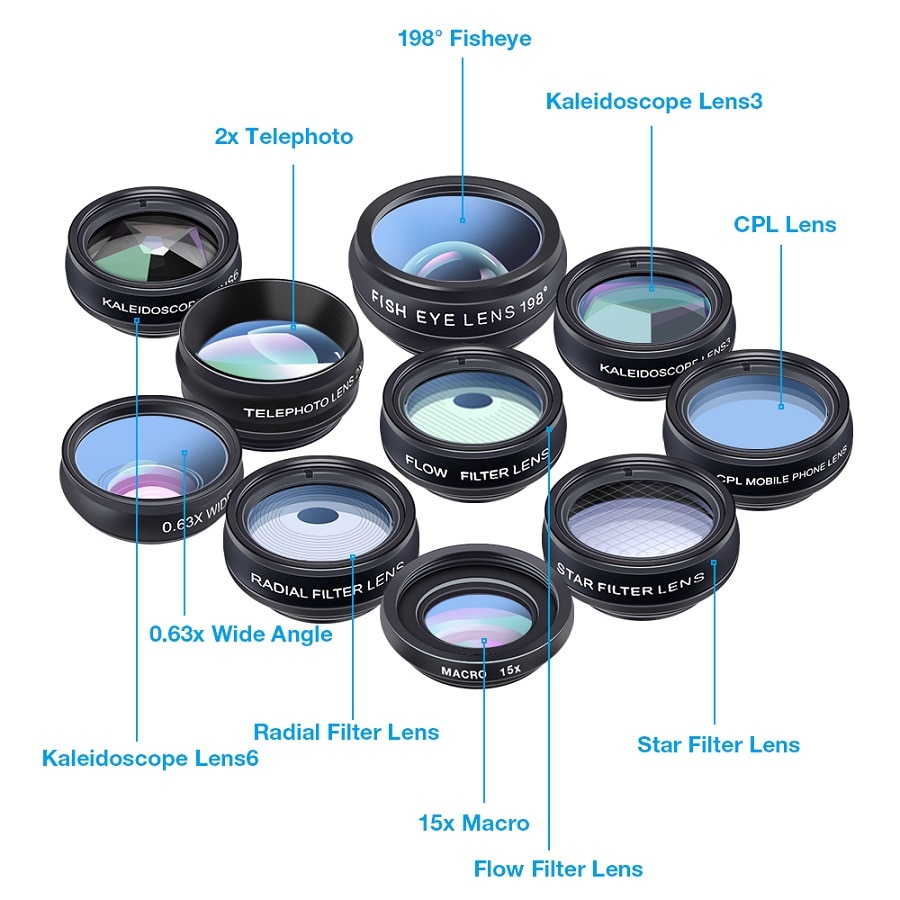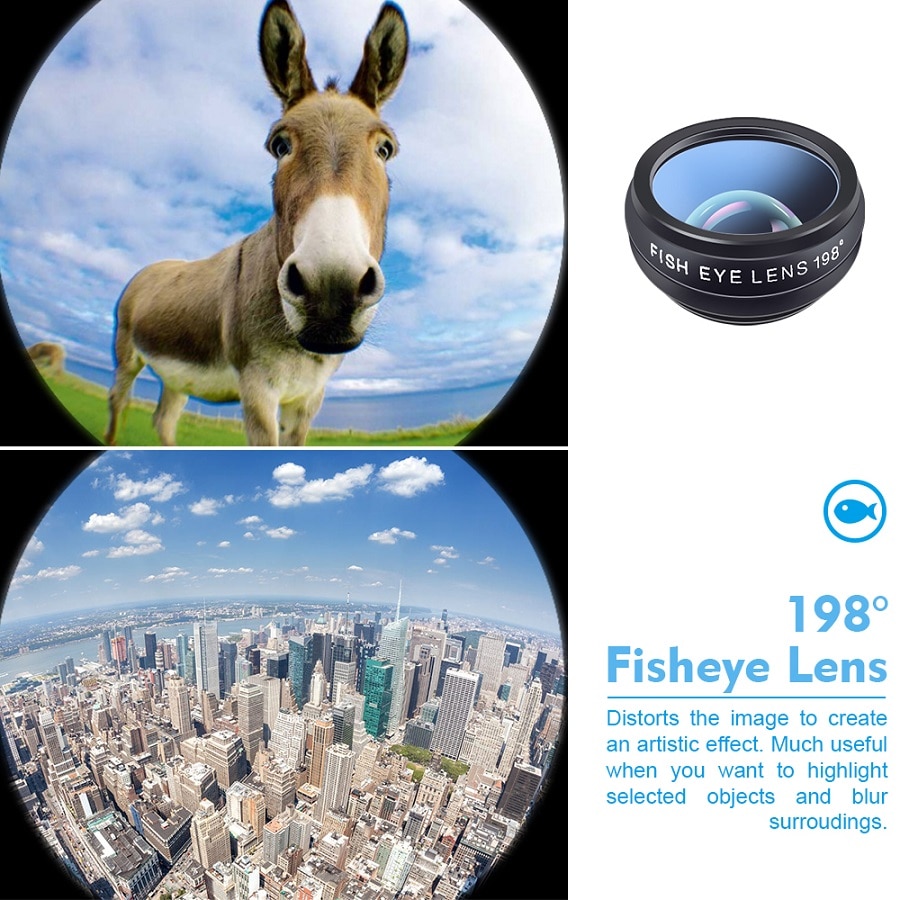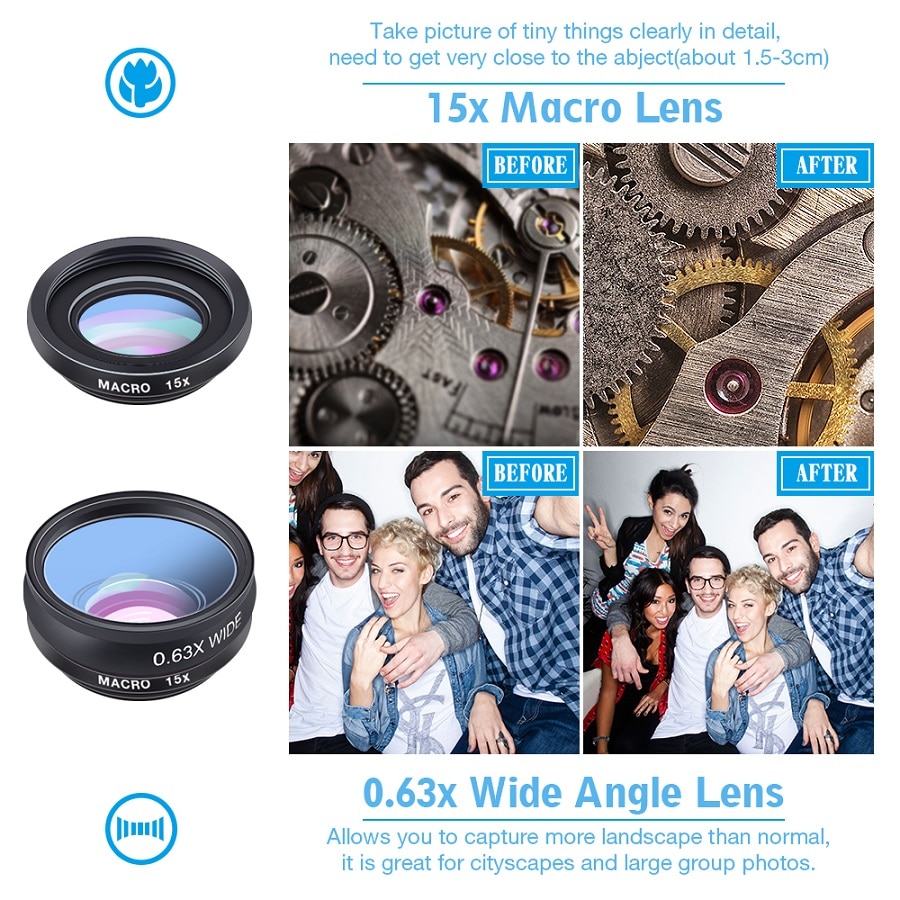 APEXEL 10 in 1 Combination
Package Includes: 
1 * 12x Lens 
1 * Fish Eye Lens 
1 * Wide Angle + Macro Lens 
1 * Selfie Stick Monopod 
1 * Bluetooth Remote Control 
1 * Mini Tripod 
1 * Small Pouch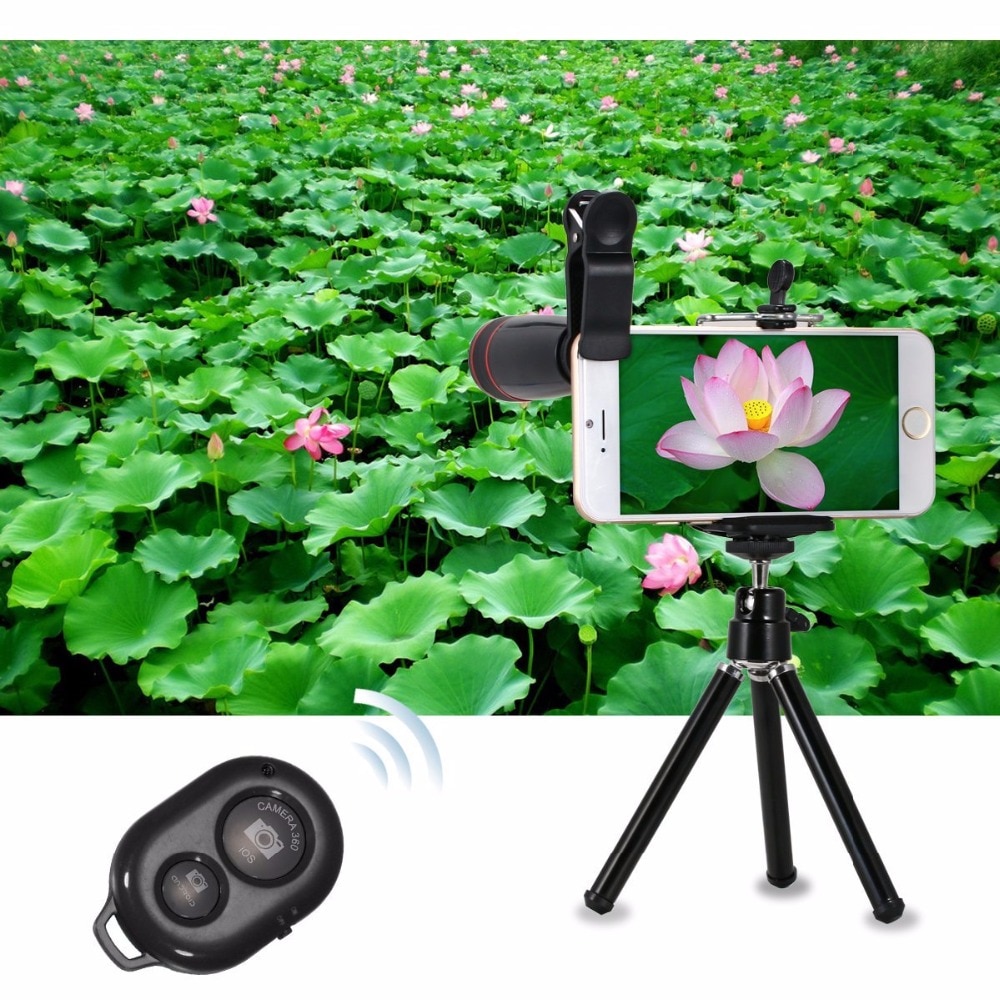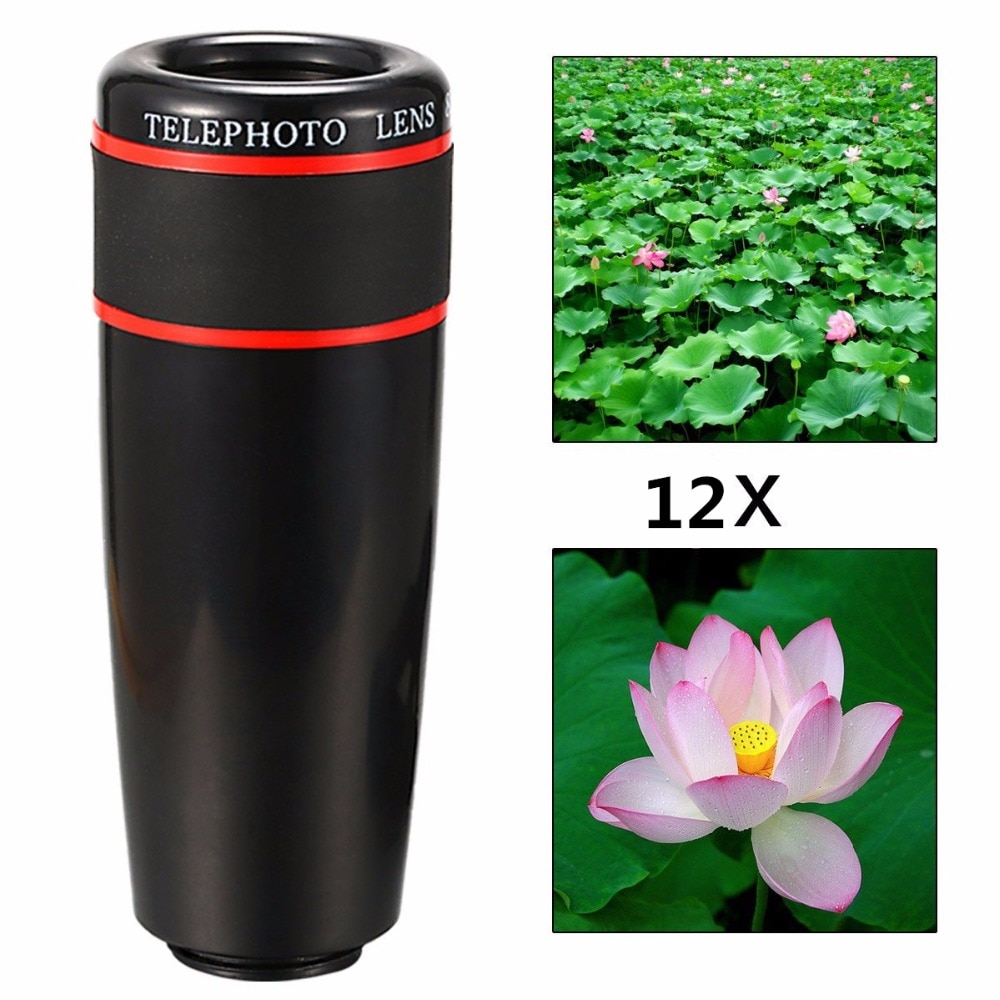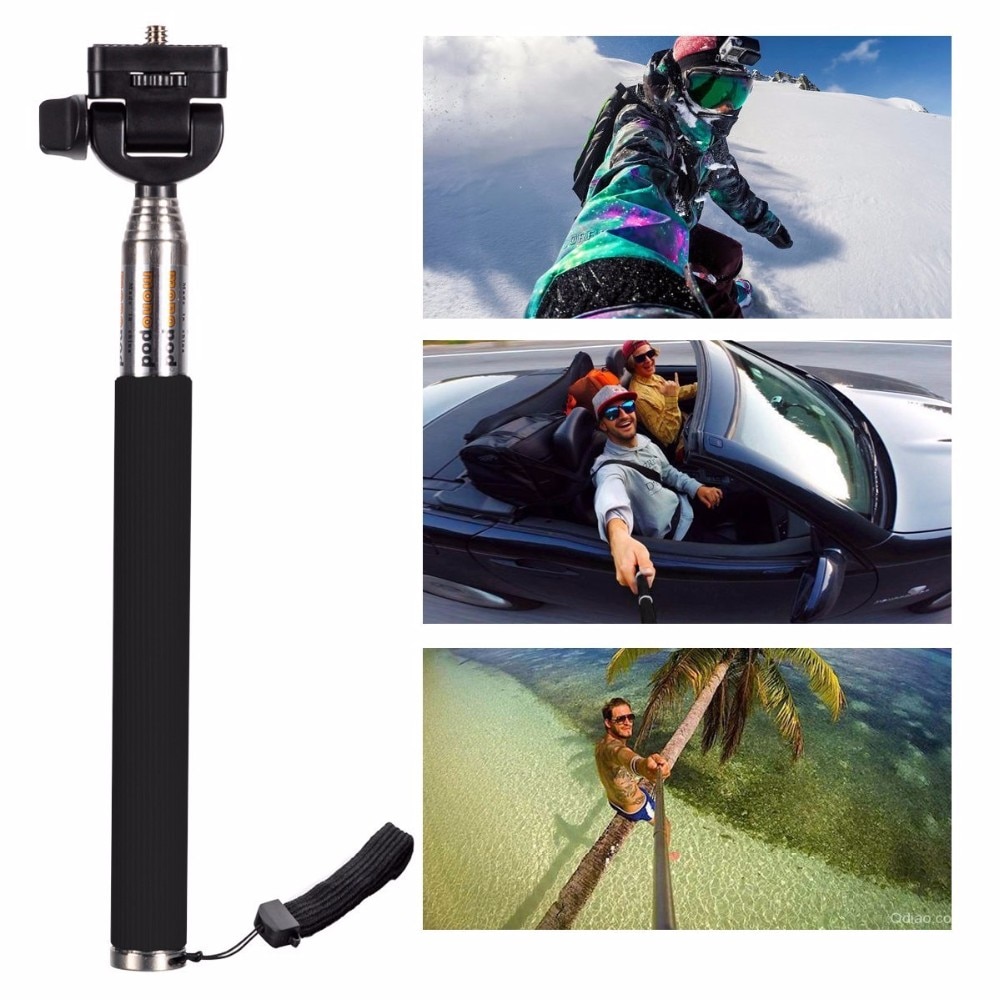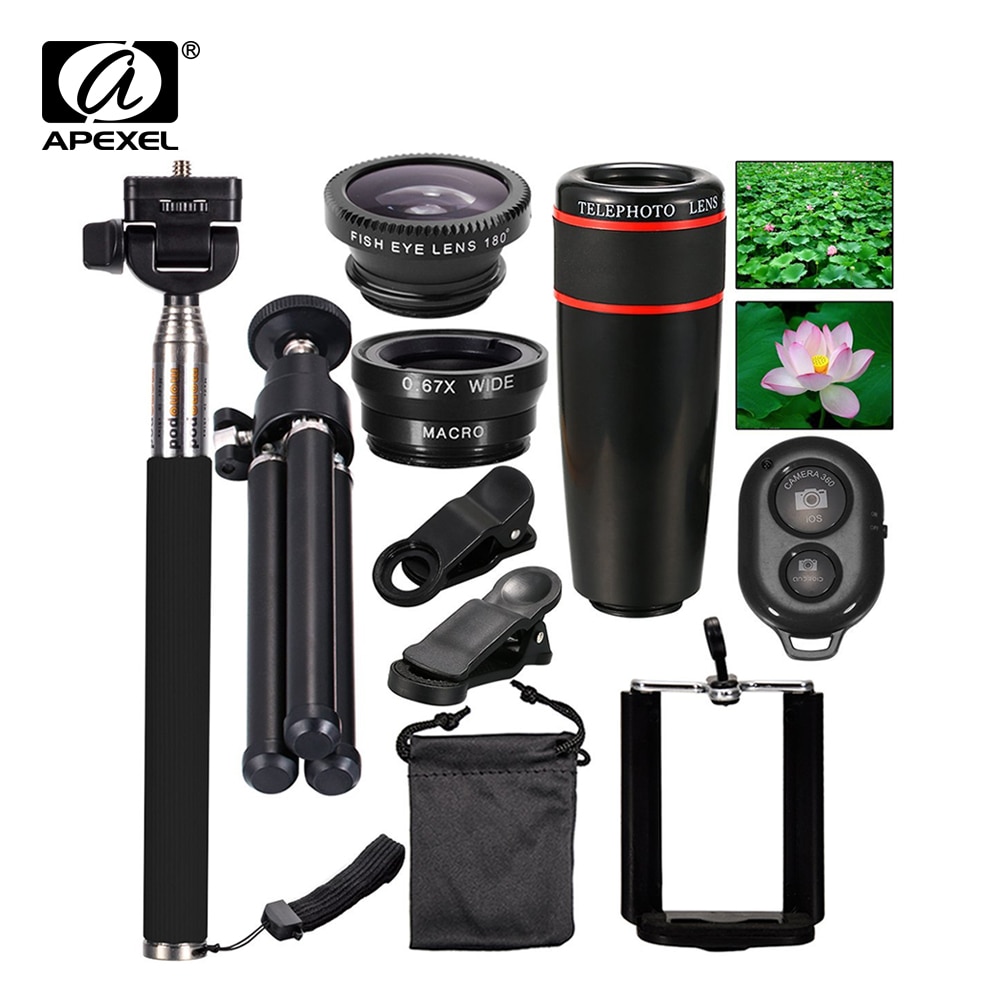 ---